The Barefoot Surf Travel Coaching Experience
We help beginner and intermediate surfers to get better and faster.
Surfing is a difficult art to master. The process of learning to surf can sometimes be frustrating and take quite a long time. Our specialty is to help beginners and intermediates get better, faster, in a safe environment. Because the better you get at surfing, the more fun you have! We want you to benefit to the maximum from this surf coaching trip. This means we go beyond the typical "how to pop up class" and we make sure to provide clear technical advice that will help you continue to progress after your surf camp with us.
"My surfing was pushed to another level and I gained every single day on and off the water in lessons with local surf instructors and through photo and video one on one analysis and group theory".   Brittany Maddin, Calgary 
Personalized surf training program
You will experience a complete, structured and personalized surf coaching program to help you learn to surf and progress for years to come. Before you join the trip, our team will gather information about your level of experience and objectives for the trip. From the moment you arrive to your destination, our surf coaches will be there to welcome you and work on your personal goals. Whether you want to learn to stand up for the first time, to understand how to generate speed or how to do a cutback, it is our passion to get you there quickly and efficiently!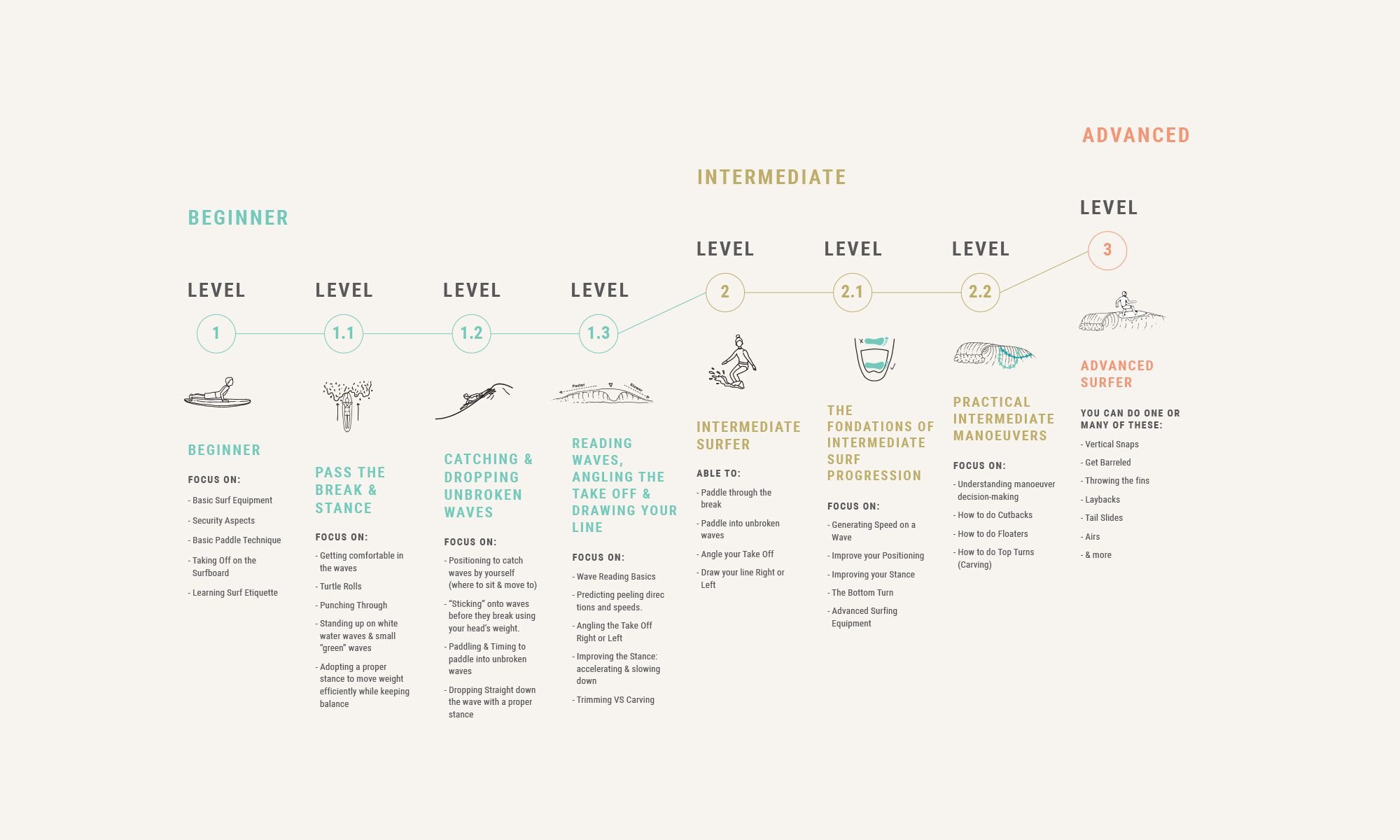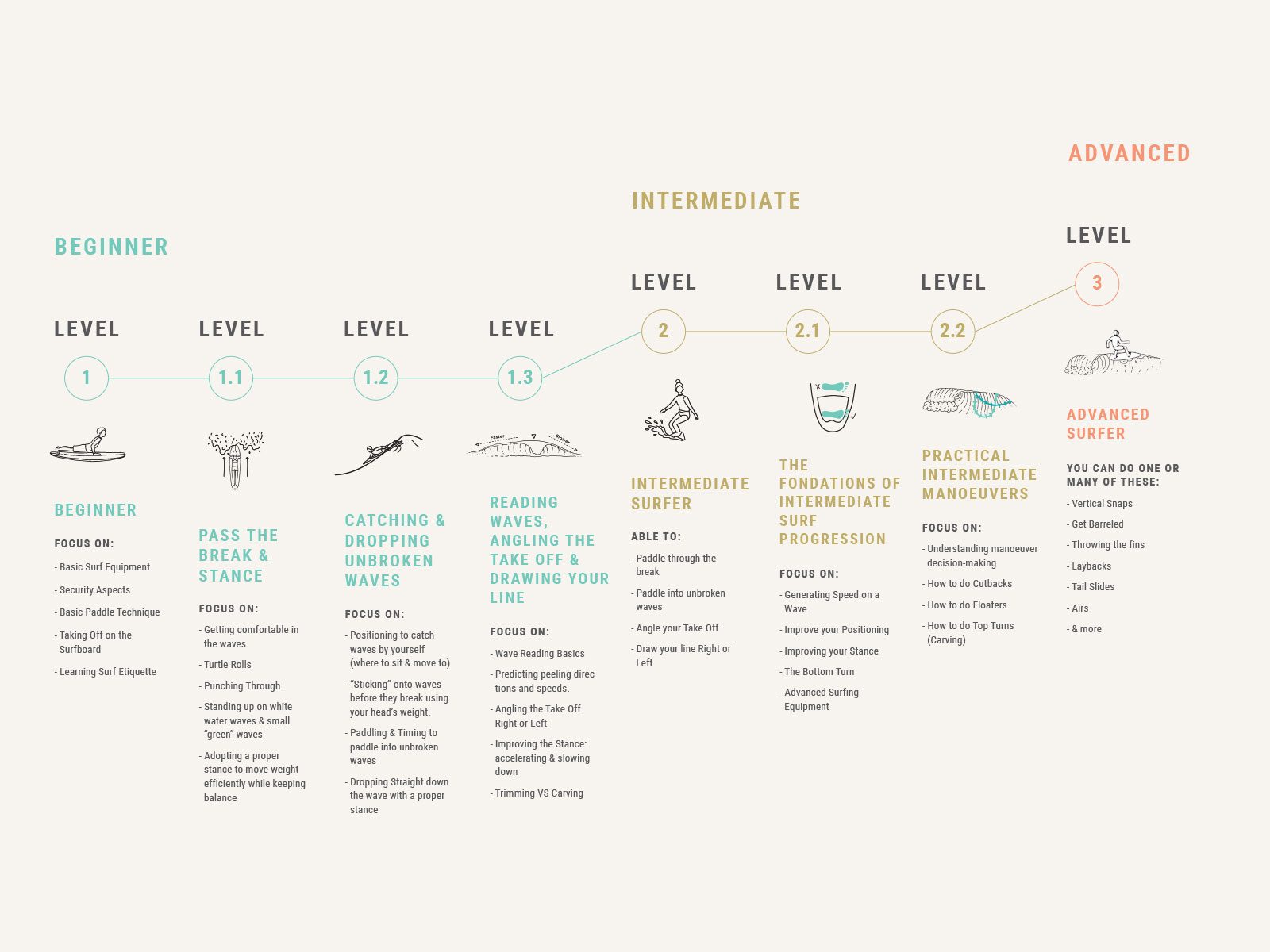 Video analysis of your surfing
Seeing yourself surfing on videos is one of the best tools for an efficient progression. Very often, what you think you are doing on the surfboard, and what you are actually doing, are two different things. This is why we film the surfing lessons with professional camera equipment. The best way to identify your technical mistakes is to see them for yourself, and have an experienced coach clearly explain to you how to correct them. All of your surfing videos will be classified in a personal folder on our iPad, so you can also take a look whenever you want.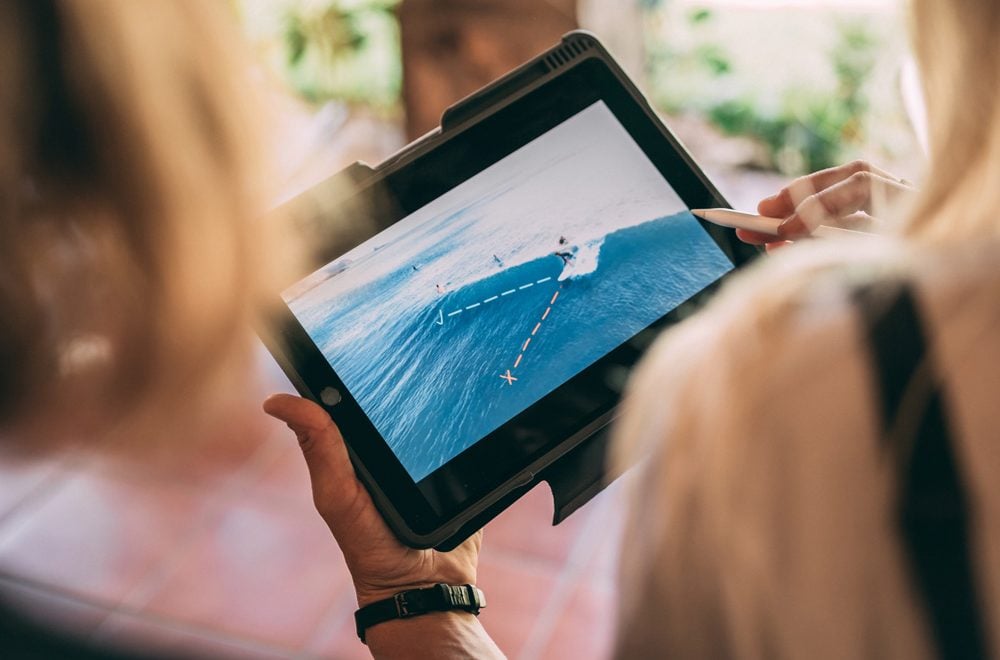 Personal surfer profile
Unique to our organization, the Personal Surfer Profile is shared between yourself and your surf coach. In it, you will find personal technique tips, recommended articles and videos, advice on what to focus on in the future, and maybe a few inside jokes you have with your coach!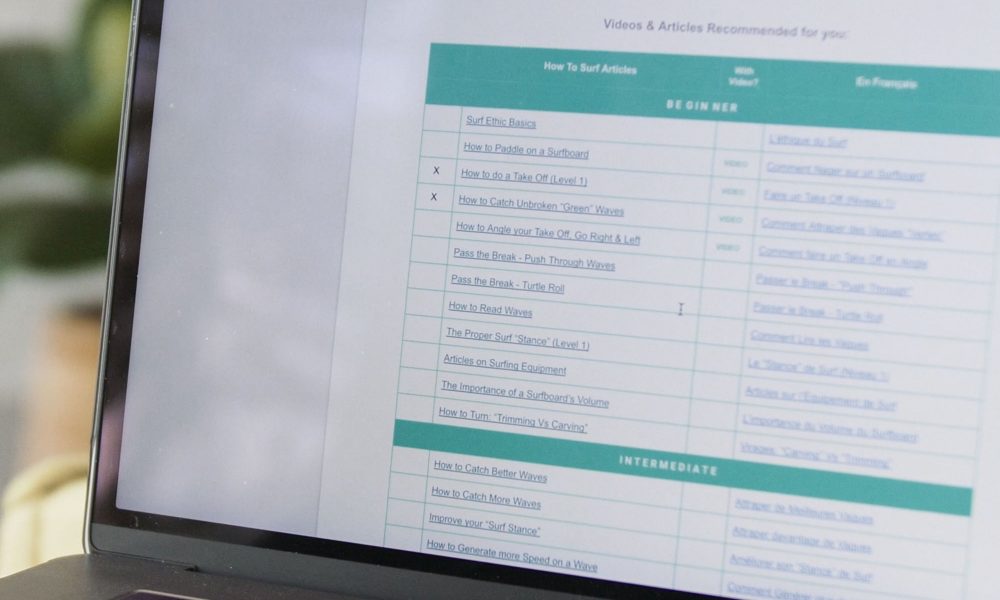 Small coach to student ratio
Live a premium experience with 6 professional coaches dedicated to a small group of maximum 12 students. You will be learning to surf with very experienced surf coaches, some of which are amongst the best of their country. We hand pick each surf coach to ensure high-quality surf lessons and safety in the water.  We make sure to put surfers of similar levels together for their in-water classes.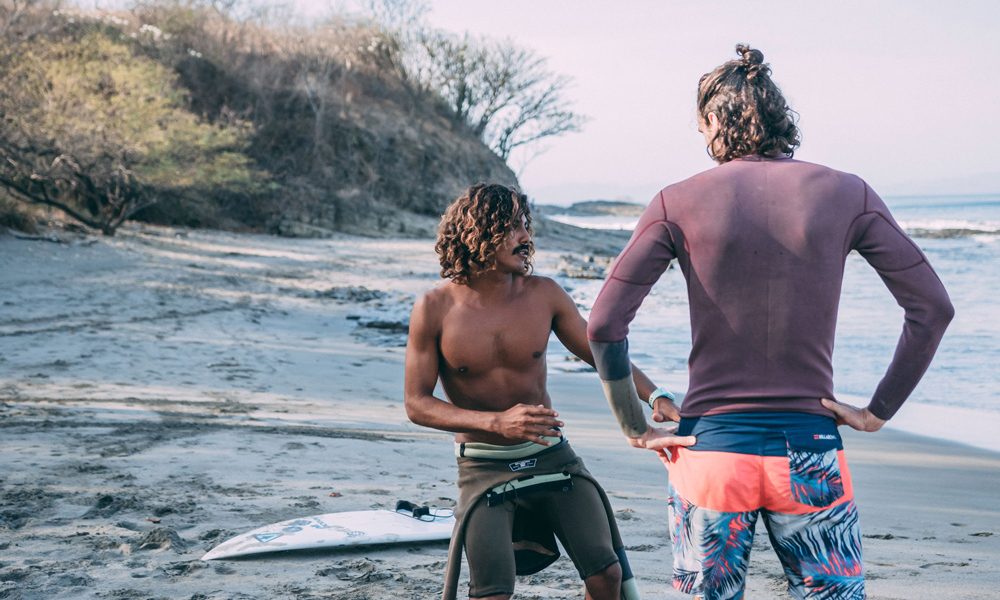 Surf meetings
Ever wondered how to read a surf forecast? Or how to pick the right surfboard for your specific level? Join one of our 5 surfing workshops during your surf trip. Our surf coaches love to share their knowledge and answer all the questions you might have about the art of surfing.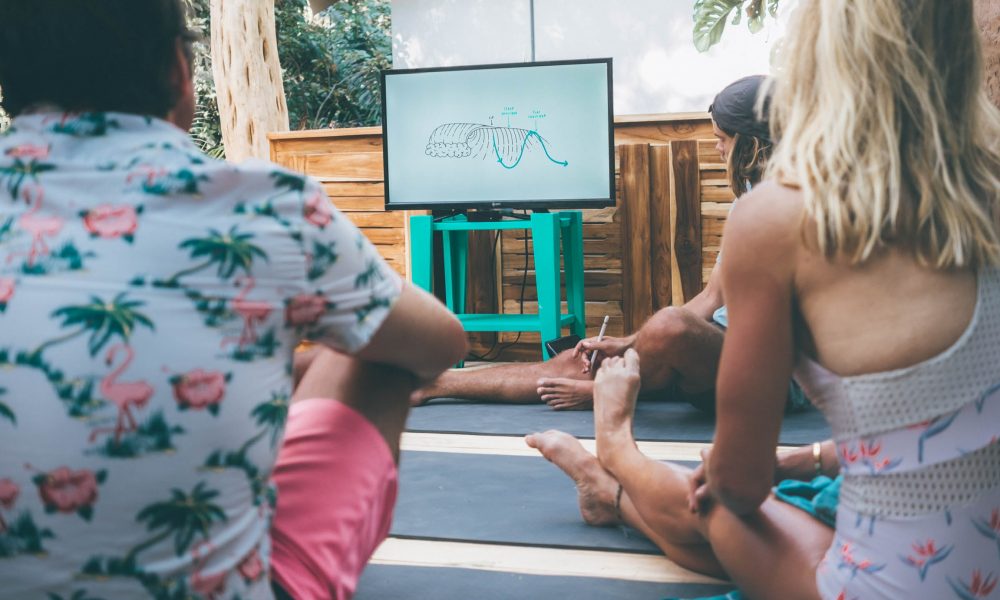 Will I benefit from surf coaching? What type of surfers join the trip?