Interview with Marie-Christine Amyot, Surf Trip Director in Ecuador
We, at Barefoot Surf Travel, are united through our desire to live the simple life. This can be interpreted in many ways, but to us, it basically means to own less and do more of what we love. This is how we strive to Livemore, everyday. Marie-Christine, our Ecuador Surf Guide, represents this lifestyle perfectly. Discover what the simple life means to her in this interview.
Hey Marie! What's up? How's life in Ecuador?
Hey ! Life's is awesome here ! We are living straight in front of the ocean and we recently did some renovations to our little "cabaña", so now we have a perfect view directly on the point! Weather is super warm and for the past days, Ecuador welcomed the biggest swell in 6 years ! I surfed some of the biggest and longest waves of my life! I also got tons of waves on the head and got hold down under water for longer than I thought my lungs could hold… I can still feel the adrenaline in my body from the past few days. So yeah, life's pretty good!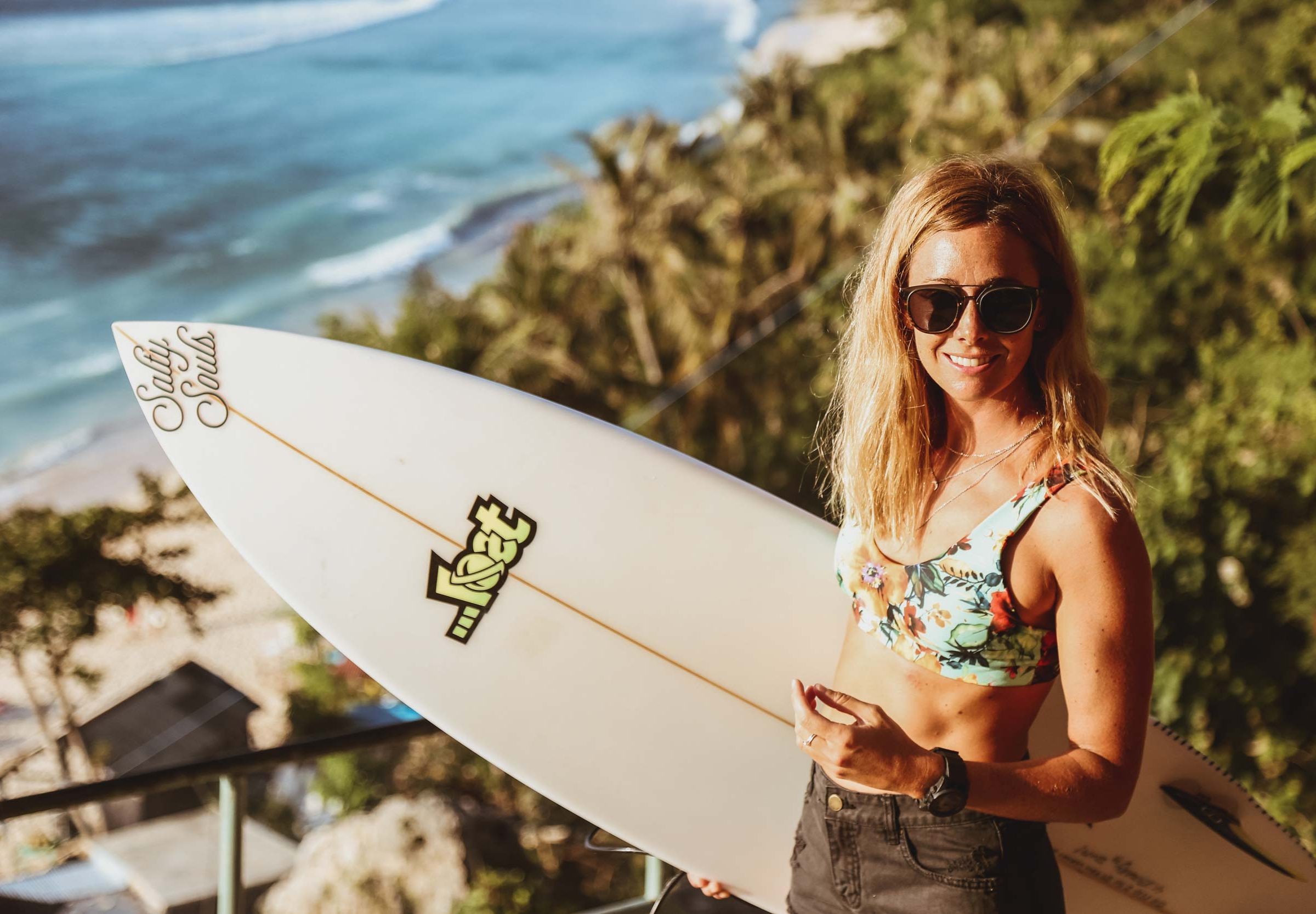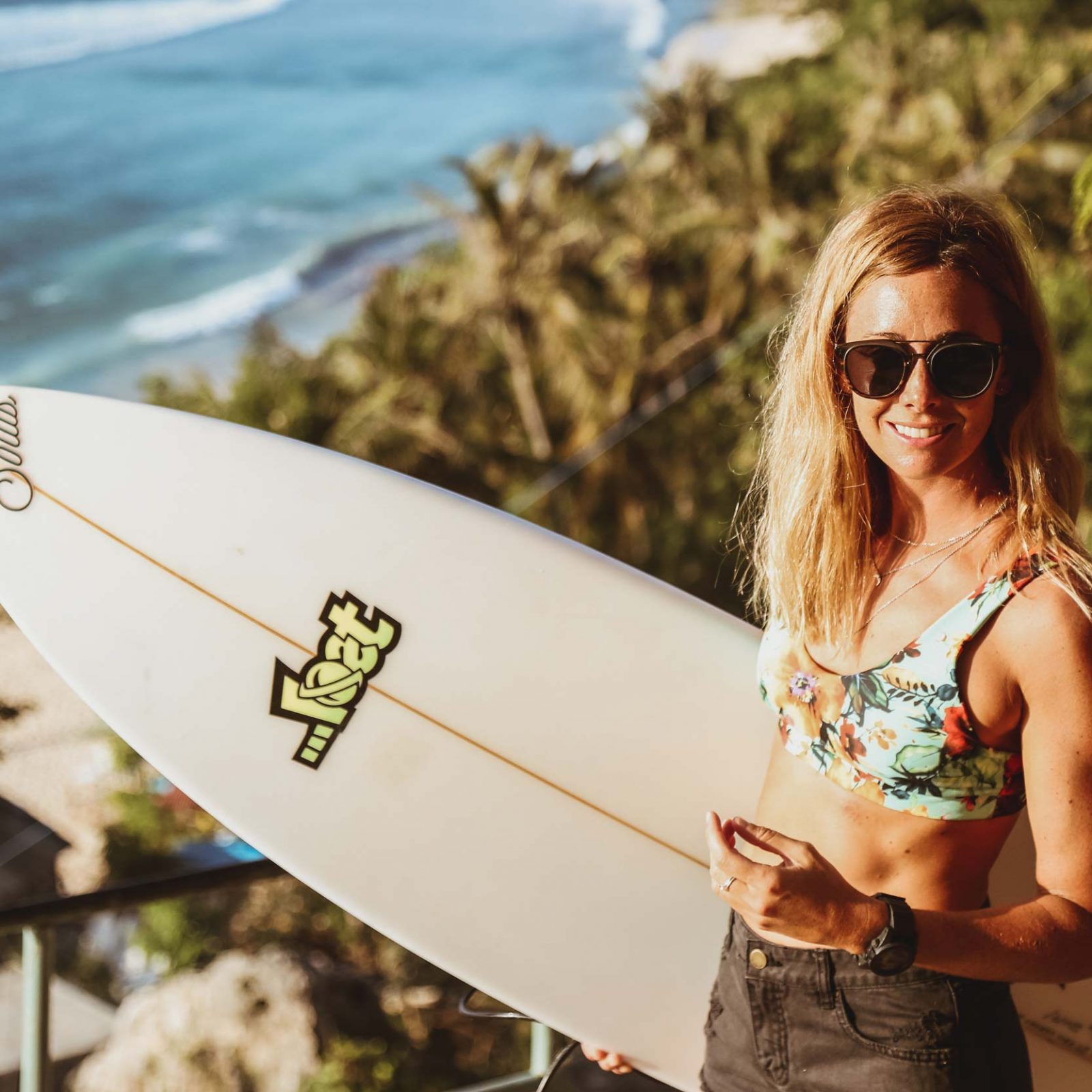 When did you Start Surfing?
I officially started surfing 3 years ago when i met my boyfriend (who is a surfer) and spent 4 months here in Montañita, Ecuador.
What does the "Simple Life" mean to you?
For me, the "simple life" is being surrounded by the people I love and doing what my gut tells me to do. Three years ago, I discovered the meaning of the word "passion". Since then, I haven't been needing all the material and superficial stuff I used to have.
The simple life is eating fresh fruit every morning, going to catch some waves or paddling out even if there are no wave, sharing some moments with others, having real conversations face-to-face and not texting/facebooking/whatsapping… It's wearing the same shirt for 3 days in a row, living in a super rustic cabaña that doesn't have hot water (and that sometimes doesn't even have water at all), doing an afternoon nap, waking up super early just to see the sun rise, enjoying that perfect moment of surfing while watching the sunset…
What are the Top 3 Things you love about Ecuador?
-The consistency of the waves and the fact that there are waves for all levels (from heavy big barrels to mellow small waves)
-The warm weather and the incredible sunsets
-The cheap cost of living (you can eat a nice meal for 3$)
What was the most Epic Surf Trip you've ever done?
All the surf trips I did brought me something and learned me something, but the most epic ones were Galapagos island and Bali. Galapagos for the marine wildlife… Surfing surrounded by sea lions, giant turtles and manta rays in crystal blue water was pretty incredible. Bali because of the magical spirit that exist on this island and because there are ALWAYS some waves. People are so nice, food is so good and cheap, landscapes are awesome and waves are perfect !!!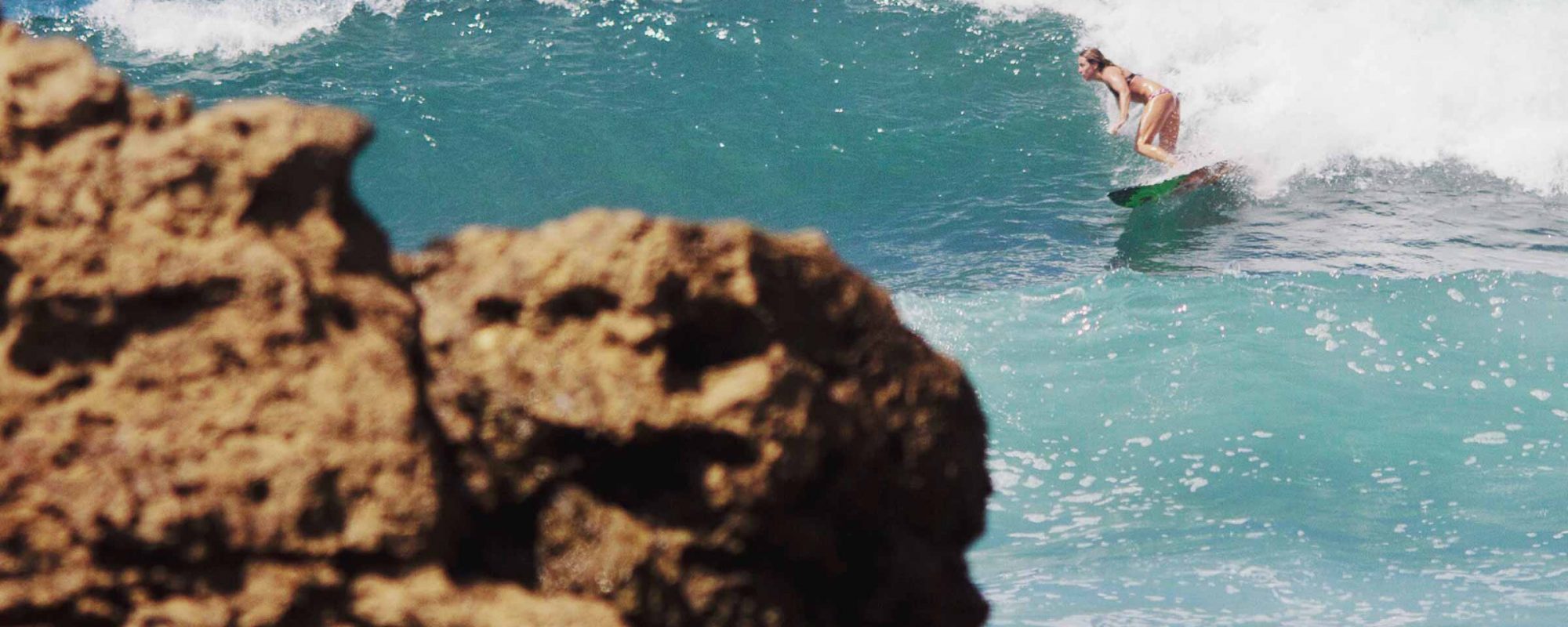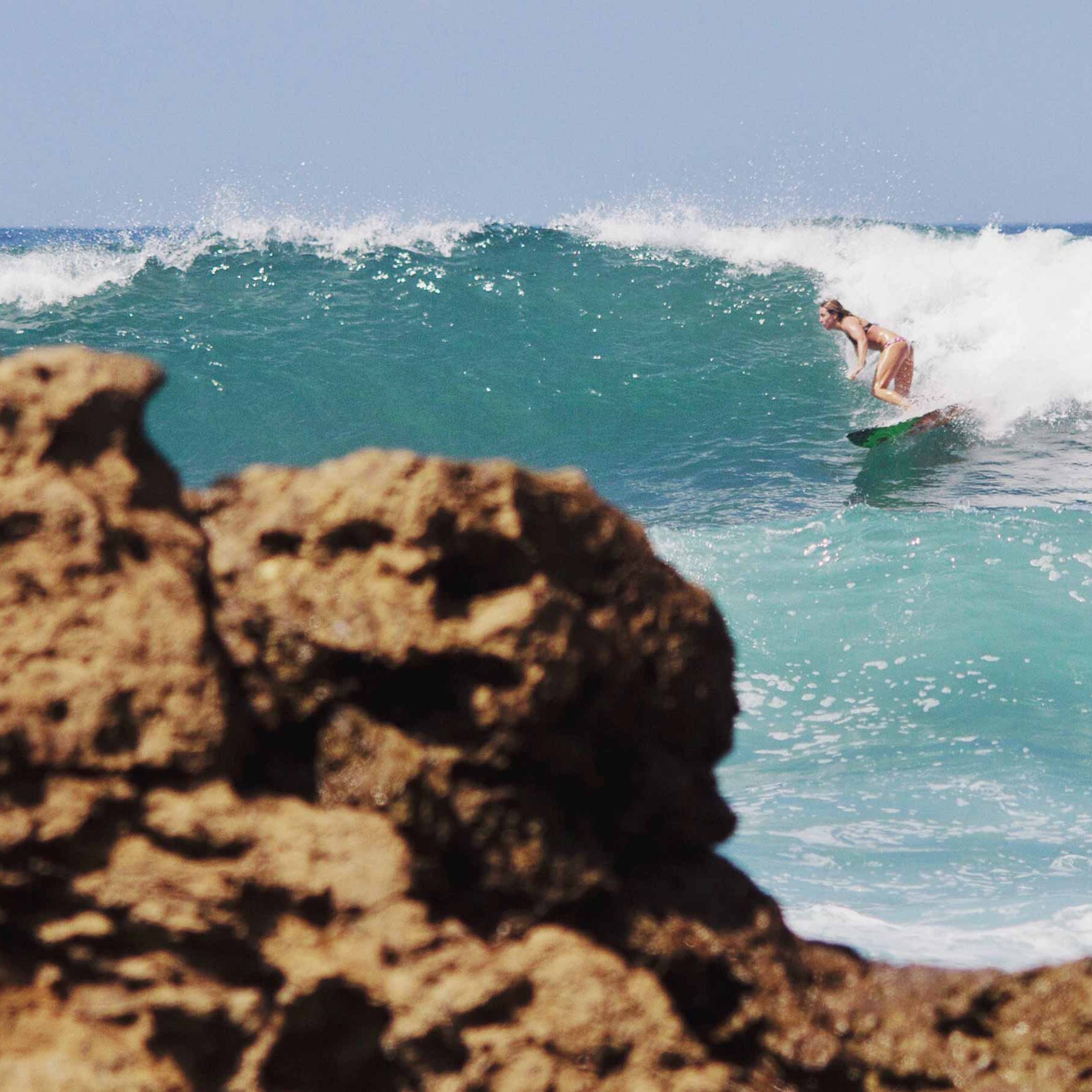 How was your Surf Progression influenced by Israel?
(Israel Barona is one of Latin America's Top Pro Surfers & also Surf Guide with Barefoot Surf Travel)
My boyfriend helps me a lot to improve my surfing by always giving me some advice and by telling me what to correct. He has been surfing for more than 15 years now so surfing with him and watching him surf helped me learn the surfing rules, to understand how to read a wave and what to do on a wave. He motivates me when he yells "DALE" (which means GO in Spanish) when I'm about to take a wave (it always makes me paddle harder) and he always (almost) lets me drop on him :), which is really appreciated, especially when it's super crowded haha…
Although, we sometimes argue while we are surfing because we are both impatient and because he sometimes forget that I'm learning and I sometimes forget he just wants to help…
Most of all, I'm thankful for all the beautiful places and waves he made me discover, for helping me pushing my limits and for always keeping an eye on me while I'm in the water ;).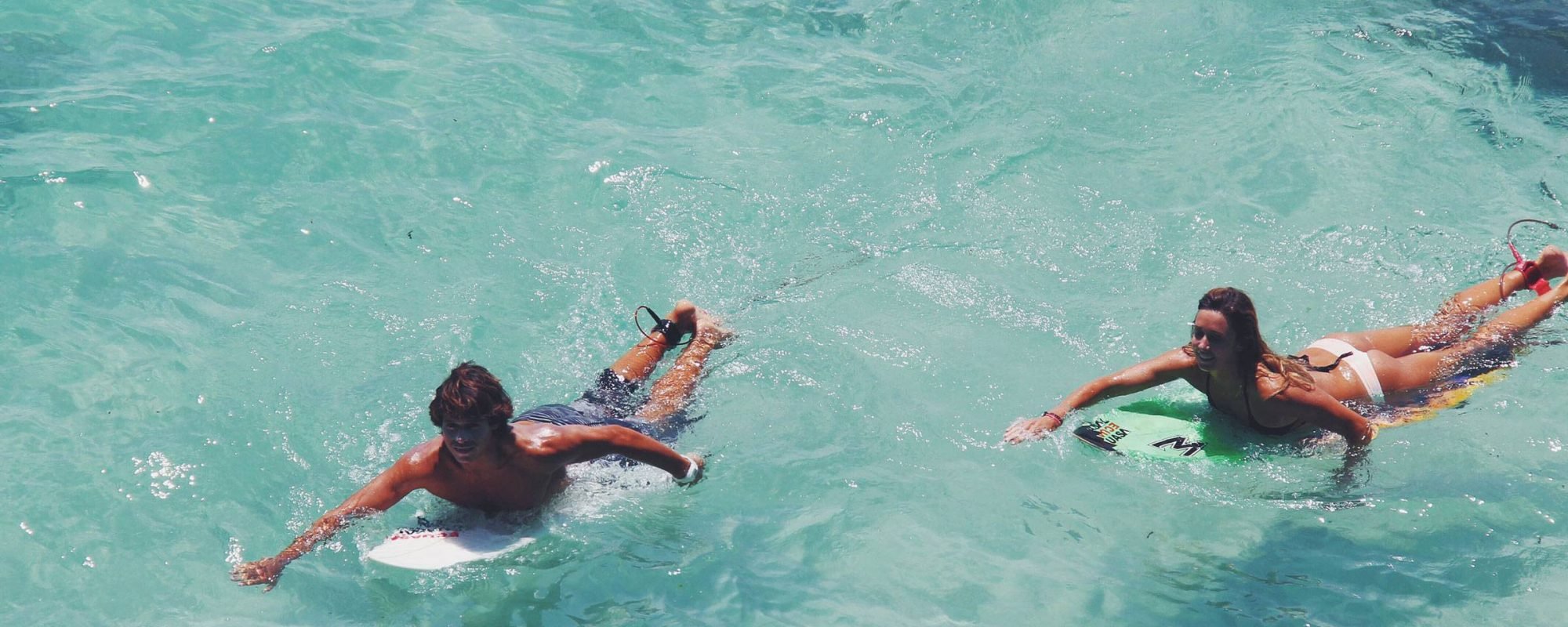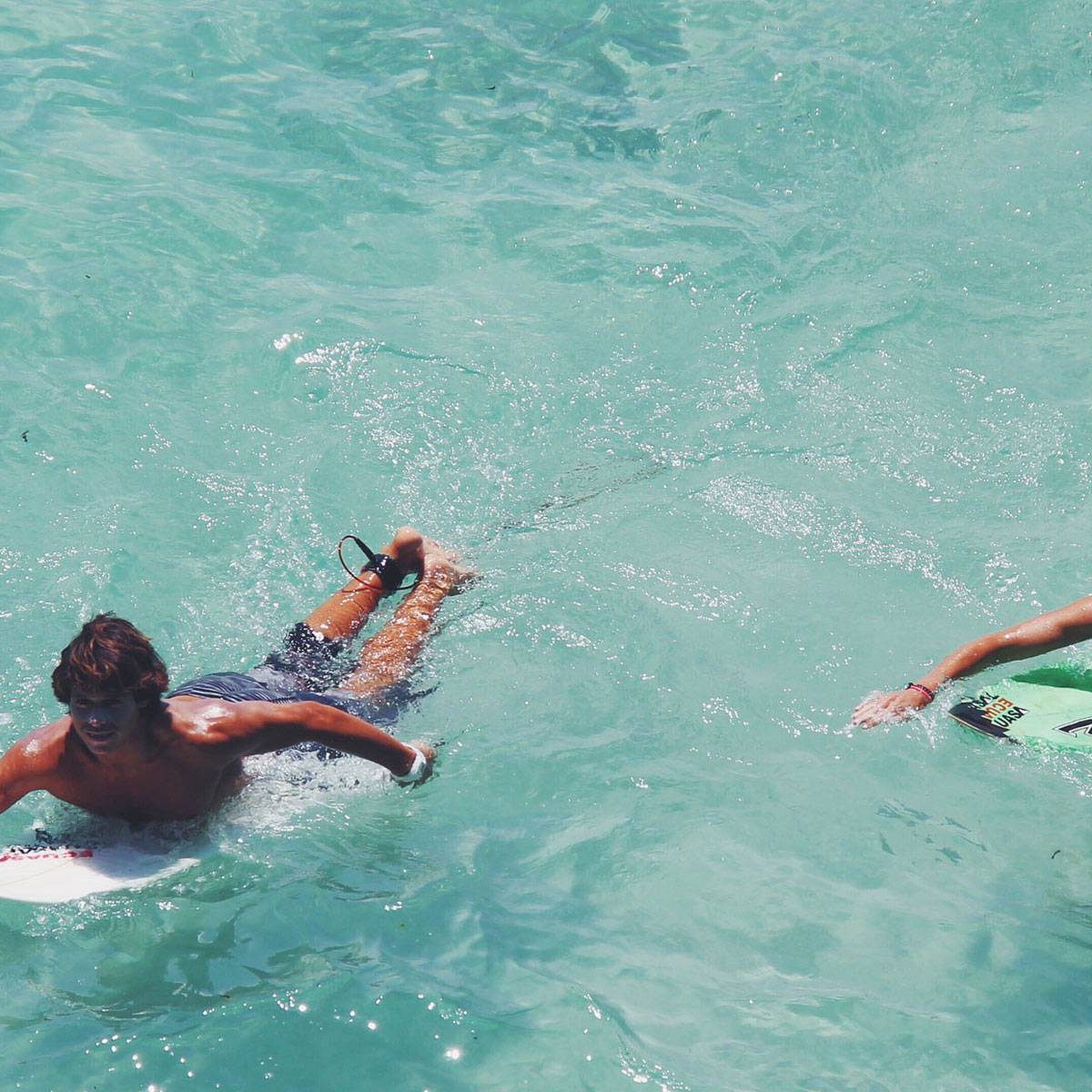 You Might Also be Interested in: