An average day for Israel Barona is the perfect example of the simple life. His mornings begin early, opening the window of his wooden cabana to check the waves of Montanita's main point break. Odds are he finds a way to make it surf-able even on the smallest days. He surfs, he eats breakfast, he hangs out with his friends, he naps in the afternoon, and then he has another session as the sun sets over the ocean. This time around he eats his dinner and sleeps soundly only to wake up and repeat the entire process again.
Israel began working with Barefoot Surf Travel in Ecuador four years ago, but he has been surfing since he was 10 years old. Growing up on Montanita's coast gave him access to the hidden surf culture in Ecuador. He watched as older, more advanced surfers rode the perfectly rolling right wave of the point break and ached to be like them. Soon his father gifted him a board, and he began spending his time in the water more than on land.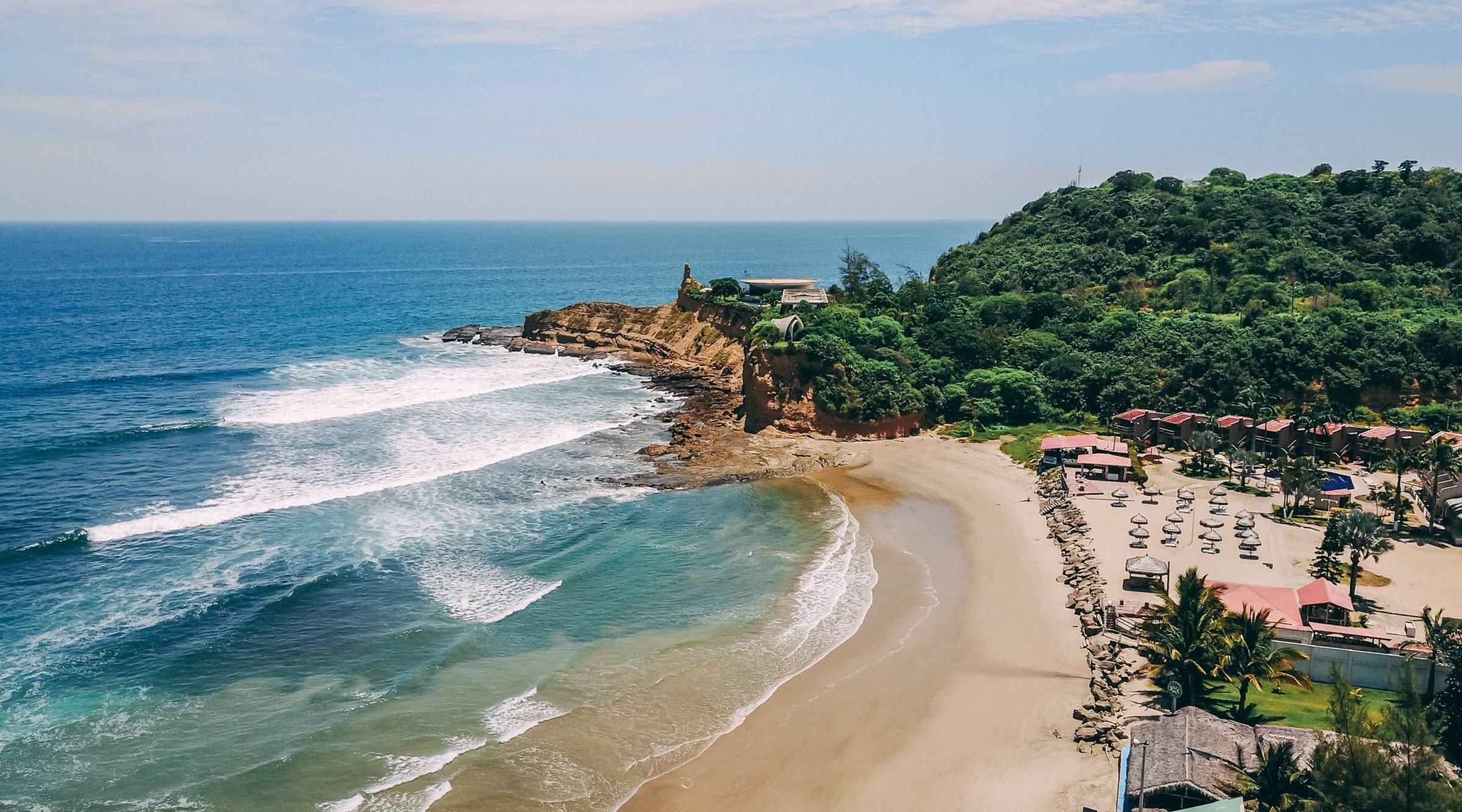 Just five years later, Israel started competing in national competitions. After winning a number of them, he was given the opportunity to compete internationally with the Ecuadorian Surf Team. Later, he would compete in different circuits like ALAS, WQS and the ISA competitions.
Being a professional surfer from a third world country isn't as glamorous as in a first world country. While Australian and American surfers are able to live a comfortable life on their talent and hard work of the sport alone, Ecuadorian surfers face enormous challenges. The financial support for surfing is minimal and most surfers have to depend on their own money to travel for competitions. This oftentimes means the surfers aren't able to afford plane tickets and don't compete regularly.
In a lot of ways, this has kept Israel's passion for surfing pure. When asked about what he feels most passionate about in surfing, he simply said the feeling he gets while riding the wave.
"You are always in contact with nature. It's just that feeling of becoming one with the ocean."
He stresses the spectrum of his love for the sport. On one end, he admires the discipline and how it has taught him hard work, while on the other end, it is full of unlimited play. He spends his time attempting new and different maneuvers and tricks, but mainly seeks the, as he describes, "amazing" feeling of getting a "big, perfect barrel."
Israel considers the ocean his home.
"Without it, I couldn't live."
You Might Also Be Interested in 
The Simple Life with
Marie-Christine Amyot